School for Deaf children in Copenhagen.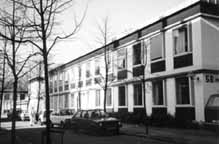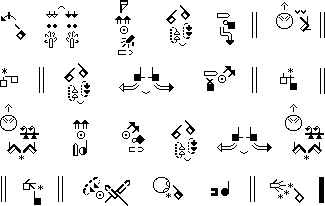 The group was interested in learning Sign Writing for several reasons...for sign language research, to develop their own way of writing signs, to improve Deaf education, and so forth.

Photo Above:
One of the buildings of the "Doeves Skole paa Kastelsvej", the school for Deaf children in Copenhagen. The SignWriting workshop was held in a building across the courtyard.
We would like to extend special thanks to Karen Albertsen, Britta Hansen and the Deaf Center For Total Communication for providing the workshop's classrooms and computers.