Guest speaker Annegrethe Pedersen.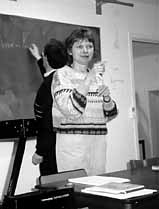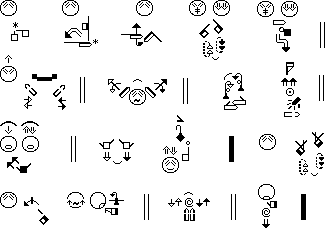 On the first day, everyone felt quite unsure of how they would use Sign Writing, but as the workshop progressed, they got a better picture of what Sign Writing is all about. The participants had a lot of enthusiasm and patience.

Photo Above:
Annegrethe Pedersen talks to the group. Annegrethe is a co-author of the textbook "TegnSkrift", which teaches SignWriting in Danish Sign Language. She is also a staff member of The Deaf Center For Total Communication, which hosted the workshop.