SignWriting List
January 28, 2006

QUESTION 0094

MOVEMENT WRITING: Creating a Five-Lined Staff
How do I create a 5-lined staff in SignMaker using the IMWA?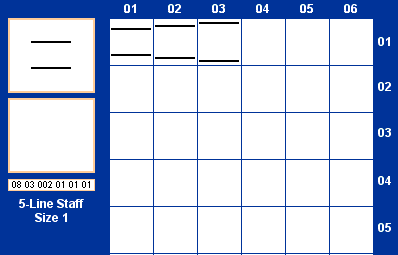 Drag and drop the lines to the SignBox in SignMaker.
Piece together a 5-lined staff.

---
Where is this symbol?
...Use This Symbol in SignPuddle...
Go to
SignMaker
. Click on Group 08-03
See below...